Contact Parquet Déménagements in Poissy and Saint-Germain-en-Laye (78)
Whether for a professionnal move, for a change of family situation, or for a departure abroad, Parquet Déménagements assist you in every step of your project.
Attentive to our customers, we are able to organize and anticipate your needs.
Our custom quotation form and our  volume calculator are at your disposal, in order to help you for your removal project.
Do you need to store your valuables pending your moving in ?
Our secured furniture storehouse, equipped with a 24/24H system of telesurveillance is accessible by appointment.
We can also offer you a wide range of equipments and accessories to pack your personal belongings : boxes, all sizes cardoard boxes, movable wardrobes …
Do you want to let a comment about our company ? Discover our guestbook ! Do you need further informations ? Contact us ! We are ready to help you.
1 avenue Maréchal Foch
78 300 Poissy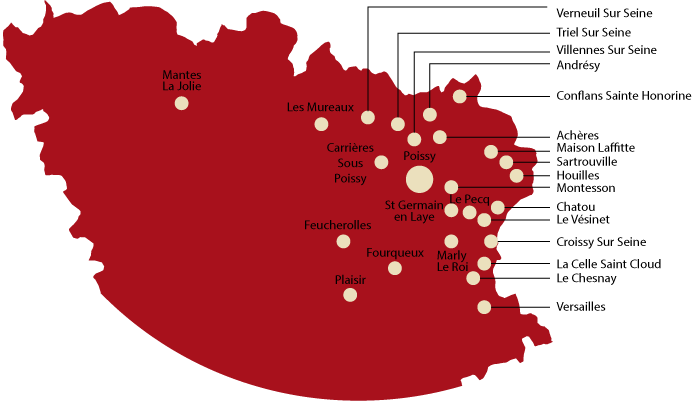 * Mantadory field
«Conformément à la loi Informatique et Libertés du 6 janvier 1978 modifiée, vous disposez de droits d'accès, de modification et d'opposition aux données qui vous concernent. Vous pouvez exercer ces droits à tout moment sous réserve de justifier de votre identité par courrier électronique à l'adresse email de demenagements-parquet[at]orange.fr ou par voie postale à l'adresse suivante 1 avenue Maréchal Foch – 78300 Poissy, France.»